Featuring leading speakers from within and outside of the Industry, the Content Sessions bring you actionable and inspiring insight delivered on trends, opportunities, skills, best practices and personal growth; providing you with the means to inspire innovation, leadership and growth for you and within your own organization. Please visit frequently to see the details as they are added.
tuesday, october 6
Celeste Headlee
Communication and Human Nature Expert, Award winning Journalist, and Author
12:35 –1:05pm
Opening Keynote: 10 Ways To Have a Better Conversation
Overview:
When your job hinges on how well you talk to people, you learn a lot about how to have conversations — and that most of us don't converse very well. Celeste Headlee has worked as a radio host for decades, and she knows the ingredients of a great conversation: honesty, brevity, clarity, and a healthy amount of listening. In this insightful talk, she shares 10 useful rules for having better conversations. "Go out, talk to people, listen to people," she says. "And, most importantly, be prepared to be amazed."
BIO:
Celeste Headlee
Communication and Human Nature Expert, Award winning Journalist, and Author
Award-winning journalist, professional speaker and author of We Need To Talk: How To Have Conversations That Matter, Celeste Headlee, released her latest book, Do Nothing: How to Break Away from Overworking, Overdoing, and Underliving, in March 2020. A timely, actionable, and illuminating manifesto, Do Nothing reveals that despite our constant search for new ways to "hack" our bodies and minds for peak performance, human beings are working more – not less, living harder – not smarter, and becoming more lonely and anxious. Celeste shines a light on a new path ahead with a call to institute a global shift in our thinking so we can stop sabotaging our well-being, put work aside and start living instead of doing. She shares the keys to embracing what makes us human: our creativity, our social connections (Instagram DOESN'T count), our ability for reflective thought and our capacity for joy, and unveils strategies that allow us to regain control over our lives and break our addiction to false efficiency. Celeste is a globally-recognized journalist and expert in conversation and communication. She's a regular guest host on NPR and American Public Media, and co-host of the new series Retro Report on PBS. Celeste's TEDx Talk sharing 10 ways to have a better conversation has over 23 million total views to date and she serves as an advisory board member for ProCon.org and The Listen First Project. She received the 2019 Media Changemaker Award.


wednesday, october 7
3:00 – 3:30pm
ViewPoint #1: Circle K – Fresh Food Fast
co-presenters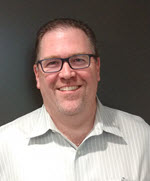 Lee Hawkinson
Head of Global Foodservice Support – Circle K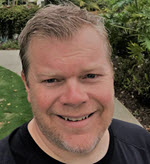 Per Selin
Director Concept & Format Development, Global Customer Experience – Circle K


---
3:30 –4:00pm
ViewPoint #2: 40 Ways to Reinvent Your Business


Lisa Bodell
CEO – Futurethink


Overview:
Never let a crisis go to waste and reinvent your business RIGHT NOW.
Whether you're suddenly faced with a burning platform or taking this critical time to slow down and reflect, now is the perfect
time to reinvent your business. Learn how to:
● Pivot your business using a little known but incredibly effective technique called TRIZ – with a twist!
● Discover how others have used this approach to transform their companies.
● Find new ways to drive new value before you can finish a cup of coffee.