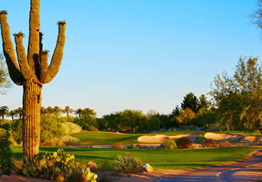 INDIVIDUAL GOLF SPONSORSHIP
Wildfire Golf Club-JW Marriott Desert Ridge Resort
Wildfire Golf Club is amongst the top Phoenix golf courses, situated in the rugged Sonoran Desert of Northeast Phoenix, and features two picturesque 18-hole championship courses designed by two of golf's greatest legends- Arnold Palmer and Nick Faldo. Surrounding the Faldo Championship course are the majestic McDowell Mountains and century-old saguaro cacti, providing a spectacular setting for golfers.
Please join the NextPoint Executives for Golf on Sunday, October 17, 2021 with an 8:00AM Shot Gun Start.
A $315.00 Golf Individual Sponsorship Includes:
Greens fee for (1) one individual from your company
A light Continental buffet Breakfast at the course
Buffet lunch & beverages
Tournament fees & prizes
Golf Cart
Please note: Rental clubs are not included in the above pricing and would be an additional $77.00 inclusive of tax. Individuals agree to be responsible for any lost or damaged equipment including, but not limited to: rental clubs, golf carts, etc.
Terms & Conditions
Yes, I would like to participate in the NextPoint Golf Tournament and agree to pay the sponsorship fee. Note: When you click submit your credit card will be charged for the amount shown at the bottom of the page. You may cancel your participation up until 30 days from date of play – inside that window you will be responsible for the fee in full.
The Tournament is first come, first served, and will commence, rain or shine.
It is our intent to have at least one NextPoint Executive in each foursome. In that sometimes the unexpected happens, we are unable to guarantee one NextPoint Executive in each foursome.
Please be aware. If you use your browser autofill in this form, your name will be filled in all Name Fields